F

inished Power Supply
- bottom compartment -
The lower PSU compartment
This shows the control card on the upper left next to the transformer. The +12v k101 can be seen at the bottom next to the 1000 microfarad slow-start timing capacitor. The patch board for changing the mains voltage from 110 to 240v can is just below the HT transformer..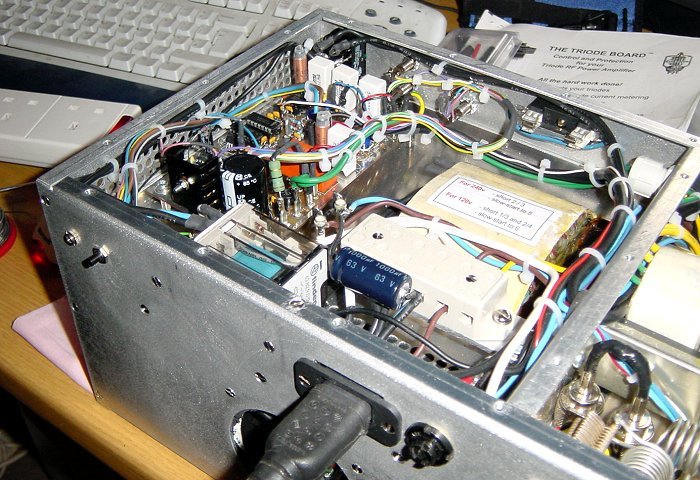 The lower PSU compartment - from the back
It's easier to see in this view how all the components fit together quite comfortably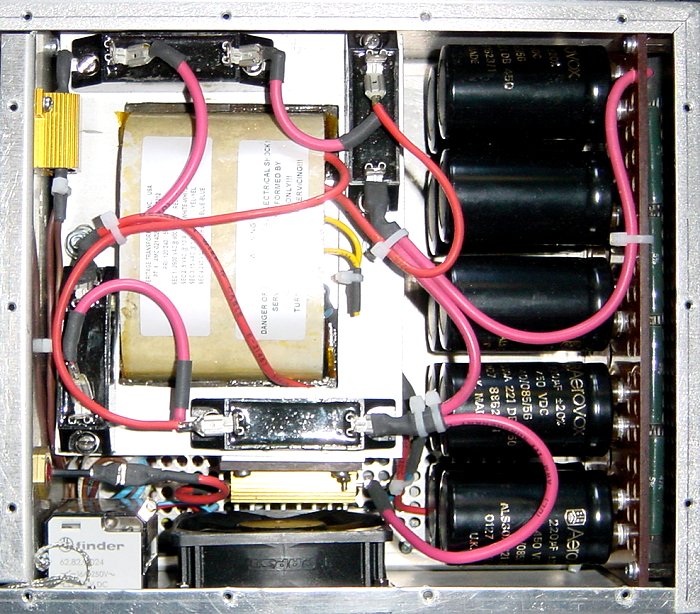 The upper PSU compartment - from the top
The top of the HT transformer is at the top left - the resistor at the very top left is the 47 ohm soft start resistor connected to the the soft start relay at the bottom left. The 8cm cooling fan is located in the middle at the bottom.